Jim's Dream Garage
When you start collecting Z's you have to build a garage to hold them

---
---
Jim Frederick's Dream Garage in Lutz, Florida (just North of Tampa).


This one is going to be 40 ft deep by 60 ft wide with 14 ft eve height.


Below: Layed out and vapor barrer down.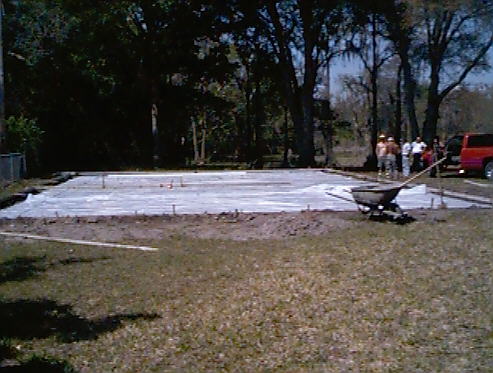 Below: Pouring the foundation.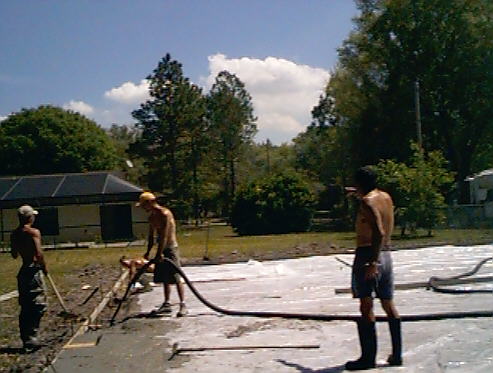 Below: Jim standing on the slab - waiting for his building to arrive!!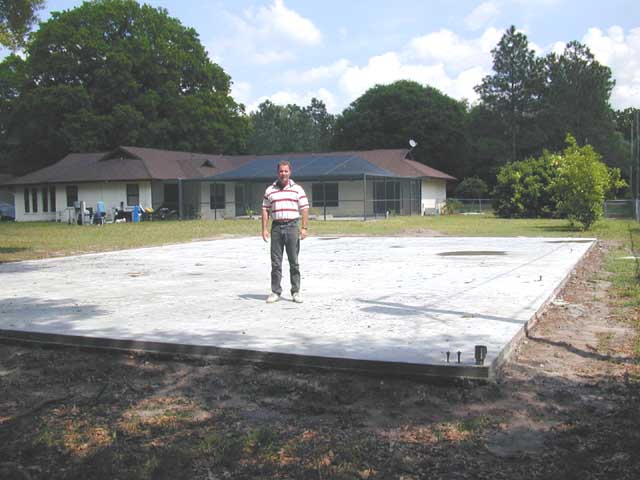 Below: View from the pool... how good can it get!

Below:Erection Starts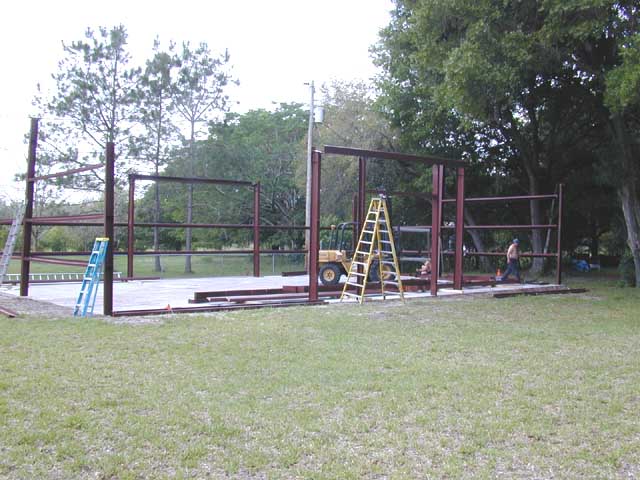 Below:Steel Frame Takes Shape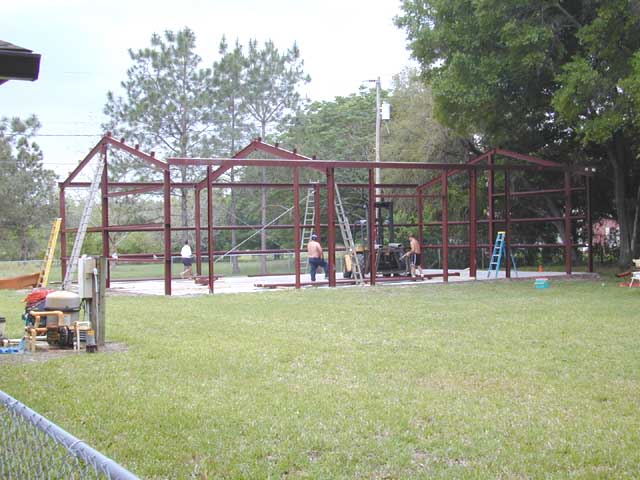 Below:Side Walls and Back Come Next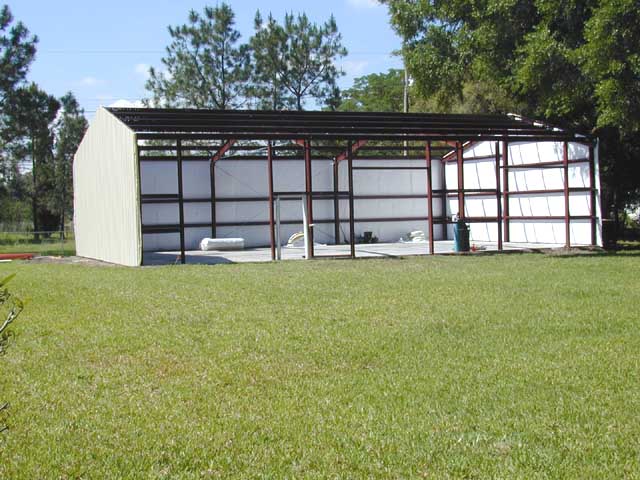 Below:Putting The Roof On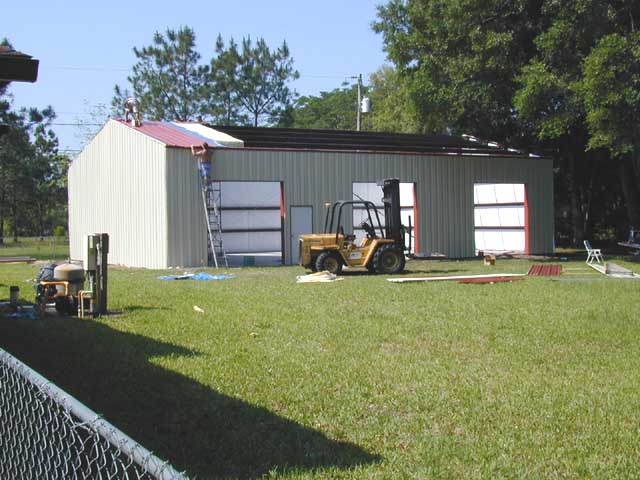 Below:Vicki, Mary Alice & Max (my family;-) -
- - - - - - Standing In Front Of The Finished Shell With Jim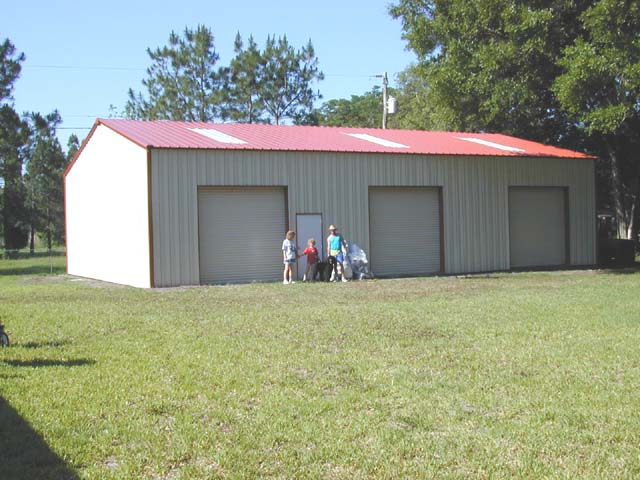 Below:Inside The Garage - With Light From The Skylights & Doors
- - - - -Max Loves This Place;-)...
Below:One Reason To Have A Large Garage!!
- - - - - A 71 Nissan Vintage Z On The Right & An All Original 71 Z On The Left!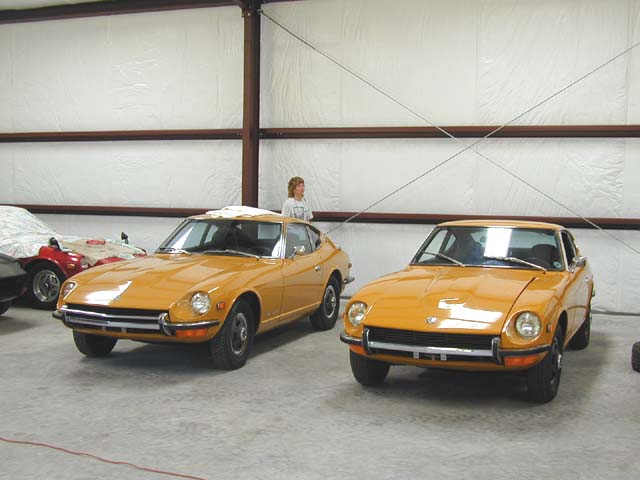 ---