Some Friends We Visit
---
A large part of owning and enjoying the Z Car is traveling to visit some of the wonderful people that you meet in the Z Car Community. Here are a few pictures that remind us of the good times we've had and the wonderful people that we've had the pleasure of spending some time with.
---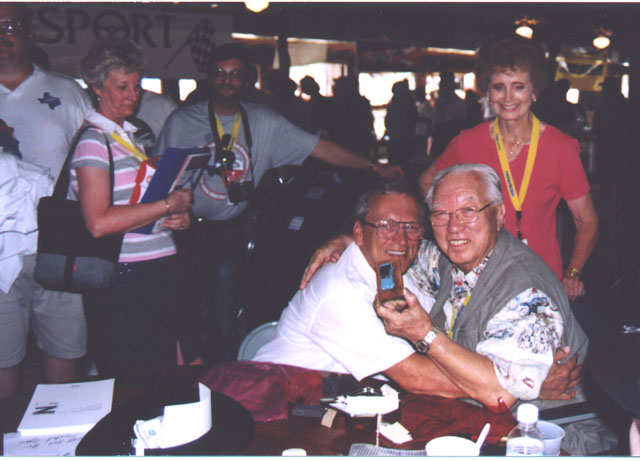 Above: An all too brief visit with Mr. K at the 2002 Z Car Convention in San Antonio, Texas. Here I get a big hug from Mr. K. He is holding a hand made scale model of the Flying Feather that I gave him. It's one of only 20 produced and like the Flying Feather itself - rare.

You can see more pictures and read more about the Flying Feather as well as Mr. K's involvement with it on the Z Car Home Page.